Holding Image
During stage activities such as March-ins and speeches, my visuals will be turned off so that the guests' attention can be focused on the couple.
Usually the venue's AV team will black out the screen at this point, but if you provide me with a holding image (usually a pre-wedding shoot picture with your wedding date and your names added to it), I can flash this image on screen instead and it would look great.
Here's an example: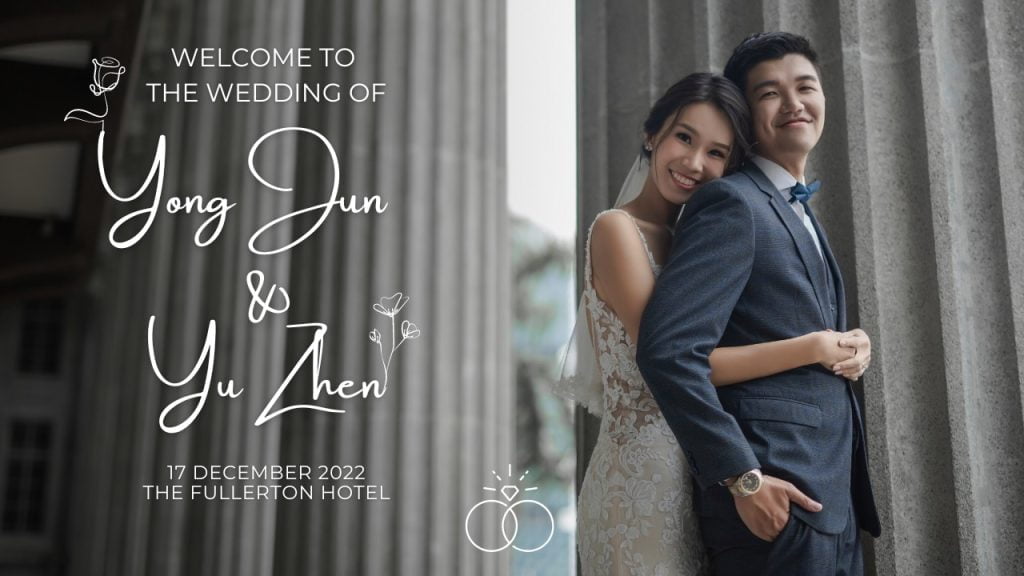 You can make the holding image using canva.com which is free & beginner-friendly.
Canva Tips
When creating a new project, select 'Presentation (16:9)' which has a resolution of 1920 x 1080. This will ensure that your image fits the projector screen nicely.
You can then upload your an image of your choice as a background image (usually a PWS image from your photographer) and proceed to add some text to include your names and wedding date (and wedding venue if you desire).
After your design is complete, export the design as a PNG file by clicking on the 'Share' -> 'Download' -> 'Select PNG file format' -> 'Download'
Then email the PNG file to me at bookings@sgweddingdj.com.
Hope this helps and feel free to reach out to me if you have any questions!