Unique Wedding Favours

If you are looking for the newest and most unique wedding favours/door gifts, you have found the right place!
Be delighted as you browse through our catalogue of gifts that are useful, pleasing to the eye, or simply cute and fun!
All our wedding favours cost only $1.99 per piece with the exception of special edition items (top-up costs are indicated in the descriptions).
Happy shopping!
Latest Products (Mid-2019)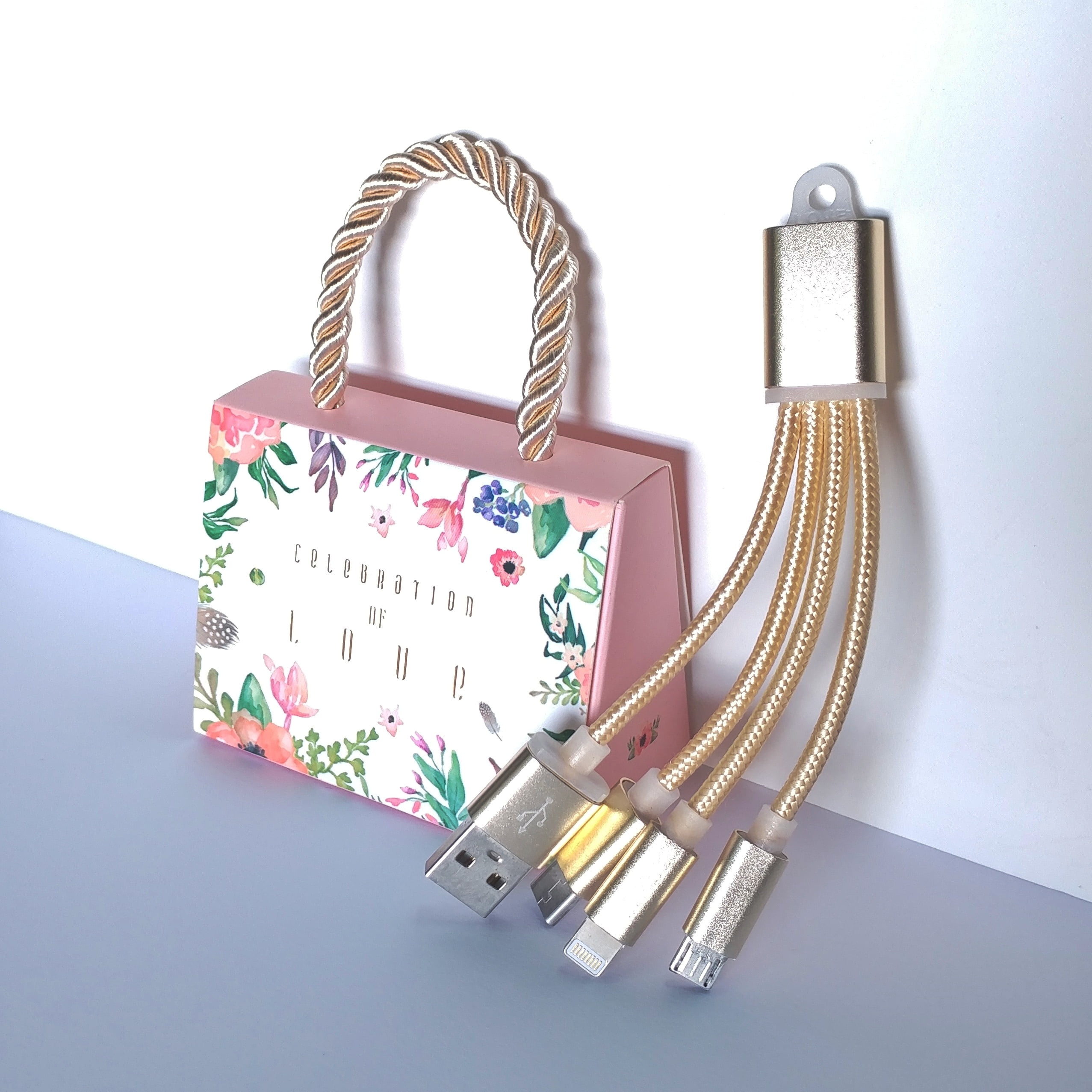 3-Way USB Cable (Gold)

(+$0.40)
The number one practical gift, this 3-Way USB cable branches into iPhone, Android and USB-C charging connectors and is capable of charging any mobile device at high speed.
Probably the most eye-pleasing and usable wedding favour that has ever existed, this will be one gift that your guests will be happy to receive (and actually use).
Classy Earphone (Gold & White)

(+$0.20)
Yes, earphones are still in fashion!
These classy-looking earphones not only look pretty, they sound amazing too. Well-rounded with solid bass and a clear sound stage, these earphones are an unexpected delight to listen to.
Not to mention that they can be used for phone calls too.
Combined with our USB cable, these two wedding favours will form the most unique gift pair at your wedding.
Mochi Squishy

*Also available in Pan Pacific Singapore's official catalogue*
This fun-to-squeeze gift feels like mochi when you squeeze it and never ceases to bring smiles to wedding guests.
It is currently one of the most popular and unique items in Pan Pacific Singapore's catalogue.
Available in 6 different designs, this unique gift is the best way to make your wedding stand out among the run-of-the-mill items.
Available Squishies Designs
Pink Bunny
Blue Bunny
Piglet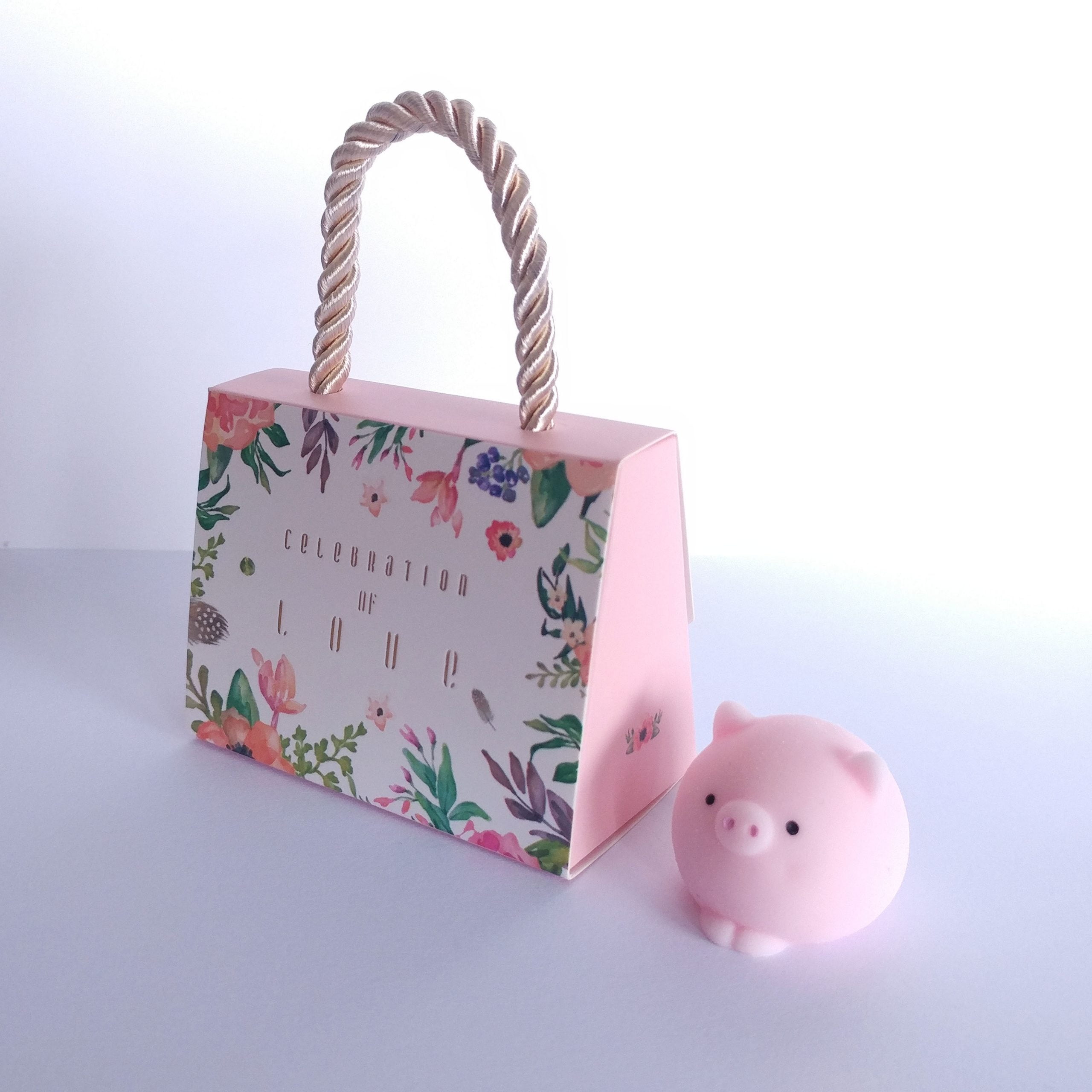 Pig
Unicorn (+$0.50)
 Hedgehog (+$0.50)
Can My Hotel Purchase Your Items Directly?
If you are holding your wedding at Pan Pacific Singapore, our Mochi Squishy is officially part of their catalogue. Please kindly advise your sales manager that you would like to choose our item and they will make the necessary arrangements.
If you are holding your wedding at another venue, it is possible for you to request for the hotel to swap the hotel-provided wedding favour for other items (such as red wine), and then separately make your purchase with us.
We will make the delivery to your hotel one or 2 days before your actual date.
How to Place An Order
Fill up the contact form here and let us know the items and quantities that you require.
Please also do take note that the minimum order quantity is 150.
We look forward to hearing from you!
---